President and founder of Madison Enterprises, Sarah Groves, and her production crew have been serving the ON-HOLD industry since 1994. A top notch team has been assembled with the most skilled voice over artists and sound engineers to create the most professional sound possible.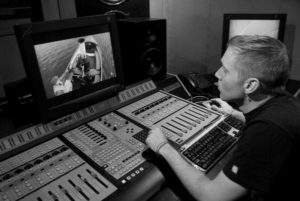 The trend in today's business climate is to expand products and services your current clients obtain through your business. So the question isn't whether or not to implement "ON-HOLD" marketing recordings, rather how often should you change the recordings to take advantage of cross marketing new products and services. Does it make sense to invest in company brochures, web site and various social media platforms if you do not continue your sales cycle when clients DO decide to call your business and are placed ON-HOLD?
All production packages include copywriting, marketing strategy development, broadcast licensing, professional voice talent, and studio sound editing and mixing.
Contact us and we will help choose your update schedule to make sure your customers always hear your latest promotions, specials, and company information.
Would you like to see client response to our recordings? Click here.
Thank you for putting your trust in us!
Sarah L. Groves