Veterinarian Office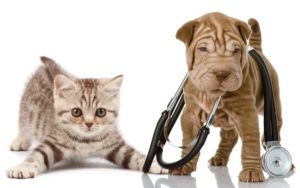 Are you a Veterinary office wanting to educate your pet parents that are placed ON-HOLD about crucial seasonal health tips, website resources, monthly specials or the importance of microchipping and annual check-up and exam? Take a look at partial ON-HOLD scripts that feature the topics you may want to include in your first "ON-HOLD" marketing recording.
Grooming
Are you a Grooming operation wanting to feature gift cards you offer for grooming, spa packages, unique pet products, or mobile grooming when clients are placed ON-HOLD?
Daycare & Pet Lodging
Is your business model a dog daycare/boarding facility? Let our production team design your "ON-HOLD" marketing recordings to promote the benefits of dog daycare like the importance of socializing your furry family members while reducing anxiety not being left home alone.


Provide an ON-HOLD audio tour for your dog daycare clients detailing your state-of-the art Boarding Resort with the most sophisticated safety and wellness systems. Suggest that frequent dog daycare visits will prepare furry angels for a longer stay at your Boarding Resort! Check out more topics by reviewing our partial scripts.
Veterinary, Grooming, Daycare & Pet Lodging Example Scripts
Heritage Pet Grooming Partial Script
Mesa Veterinary Clinic Partial Script
Parker Animal Hospital Partial Script