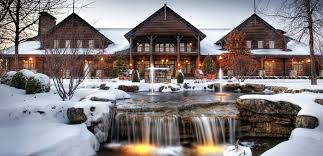 "ON-HOLD" marketing recordings are an excellent method of continuing your marketing efforts when guests need to be placed on hold. The recordings created for ON-HOLD serve two functions:
First, they give your callers an audio tour of your properties featuring various lodging options available, wonderful amenities, services, meeting and reception accommodations and more.
Second, the "ON-HOLD" marketing recordings will get your guests excited to come enjoy the beauty of your surrounding area with biking and hiking trails, rafting, camping, snowshoeing, cross-country and downhill skiing in the mountains.
Also, you may feature nearby city landmarks and cultural diversity in an urban landscape, the recordings serving to promote not only your property or development but also the many reasons your area attracts visitors and businesses.
Additional messaging ideas include:
Convention or Banquet Facilities/Seasonal Specials
Weddings & Celebrations
Location/Directions/Shuttle Services
Hot Tubs/Game Room/Free Local Calls/Data Ports/ Web Site Address
Seasonal Packages and Points of Interest
Seasonal Activities and Points of Interest/ Skiing, Tubing, Hiking, Rafting, Biking
Newspaper/In-Room Coffee & Tea
On-site Dining Options
Accommodations
Awards & Accolades
Spa Packages
Hospitality businesses spend a lot of Time and Money advertising to get guests to call their location. When they call, you know your marketing program is working! Now it is important to retain these guests on the line by education them about the products, amenities and services YOUR property has to offer. "ON-HOLD" marketing decreases the perceived waiting time, while allowing you to bolster the image you have worked so hard to achieve. You can have a custom message playing within a few short weeks.
We welcome the opportunity to help you build your brand with "ON-HOLD" marketing!
Hospitality & Lodging Example Scripts
Fairmont Washington D.C. Partial Script
Hotel Boulderado Partial Script
Table Mountain Partial Script