Whether your business model is Real Estate, Property Management or Commercial Development, "ON-HOLD" marketing recordings are an excellent method of continuing your marketing efforts when clients need to be placed on hold. The recordings created for ON-HOLD serve two functions:
First, they give your callers an audio tour of your properties featuring various lodging options available, wonderful amenities, services, development time-lines, and more.
Second, the "ON-HOLD" marketing recordings will get your clients excited to come enjoy the beauty of your surrounding area with biking and hiking trails, rafting, camping, snowshoeing, cross-country and downhill skiing and tubing in the mountains.
Also, you may feature nearby city landmarks and cultural diversity in an urban landscape, the recordings serving to promote not only your property or development but also the many reasons your area attracts visitors and businesses.
Script copy suggestions include:
Convention or Banquet Facilities/Seasonal Specials
Weddings & Celebrations
Location/Directions/Shuttle Services
Hot Tubs/Game Room/Free Local Calls/Data Ports/ Web Site Address
Seasonal Packages and Points of Interest/ Skiing, Tubing, Hiking, Rafting, Biking
Newspaper/In-Room Coffee & Tea
On-site Dining Options
Accommodations
Awards & Accolades
Spa Packages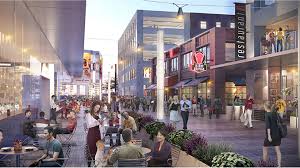 Hospitality businesses spend a lot of Time and Money advertising to get guests to call their location. When they call, you know your marketing program is working! It is important to retain these guests on the line by education them about the products, amenities and services YOUR property has to offer. "ON-HOLD" marketing decreases the perceived waiting time, while allowing you to bolster the image you have worked so hard to achieve. You can have a custom message playing within a few short weeks.
---
Are you a master land developer of a Mixed-Use development project or perhaps an outdoor city with a vibrant, walkable downtown offering urban adventures for all ages? "ON-HOLD" marketing recordings keep your potential home buyers abreast of progress throughout your build out cycle of construction and availability of properties, retail stores, community amenities, schools, shopping and more! The recording heard ON-HOLD will feature the life style homeowners and retailers will enjoy being part of your community!
Custom ON-HOLD scripts can be recorded with the same professional talent as your "Voice Mail" or "Auto Attendant" messages to provide a consistent sound for your business. We would like to hear from you to discuss the specific production package that will best suit your needs.
We welcome the opportunity to design and record your "ON-HOLD" marketing!
Real Estate-Property Management-Development Example Scripts
Coldwell Banker Partial Script
Engle Homes Partial Script
Forest City Stapleton Partial Script
Frias Properties of Aspen Partial Script
Riverfront Park Partial Script
Katchen Company